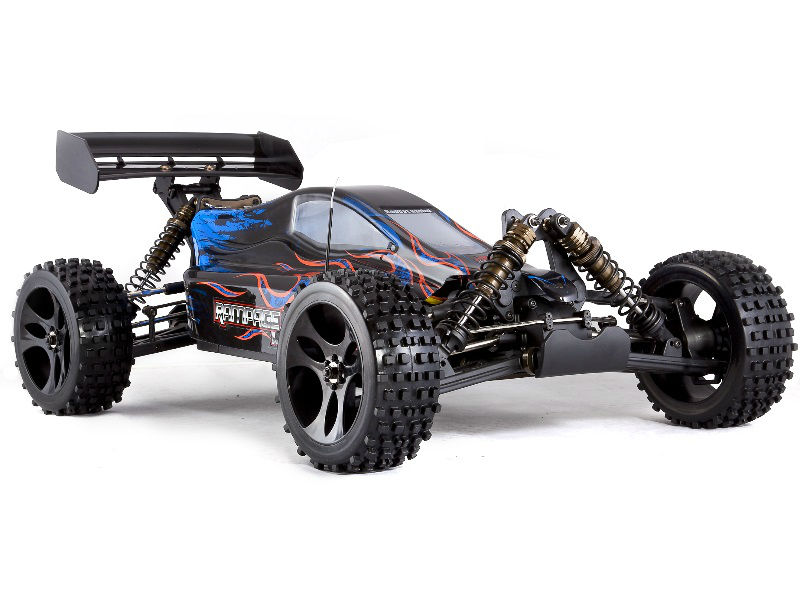 The history of remote controlled (or R/C) cars is quite simple. First rc car appeared somewhere in the 1966. First model was Ferrari 250LM, made by Italian company El-Gi. Shortly after that (in the early 1970s), few companies in the US started to manufacture the remote control cars. In 1986, Schumacher Racing Products released their CAT (Competition All Terrain) cars. These wew considered to be best remote control four-wheelers of their time. Later on, Losi and Traxxas became two most popular companies fighting for the market in the US. However, they can find the counterpart in Kyosho, model car compan based in Japan. Mostly, Kyosho is the company that dictates how things should be in the Asian market. So, we have Traxxas and Losi in Us, Kyosho in Asia, and Schumacher Racing Products in Europe.
At first, remote control cars were intended for everyone, but with the technology progress through 1980s and especially 1990s, remote control cars for kids appeared in much great number than until that time. They were very small and very simple remote control cars, and they were made strictly for the begginers, because they couldn't really do much except few maneuvers and also they were pretty slow.
But what in fact are "remote controlled cars"? Well, they are battery or gas 1/5 scale model cars that can be controlled from a distance using a specialized transmitter (remote). Although the term "R/C" used to mean both "remote controlled" and "radio controlled", where "remote controlled" vehicles were also those that connected to their controller by a wire, common use of "R/C" today usually refers to vehicles controlled by a radio frequency controller.
Remote control cars can be powered by various sources. You can have electric models, which are powered by powerful electric motors and nickel-cadmium, nickel metal hydride, or simple lithium polymer cells. Also, there are so called "brushed" or "brushless" electric motors. Mostly, fuel-powered rc cars use glow plug engines. These are small internal combustion engines fueled by a special mixture of nitromethane, methanol and oil. Most often, these are referred to as "nitro" cars. In the last few years, exceptionally large models have been introduced. The interesting thing is that they are powered by small gasoline engines, similar to string trimmer motors, and they use a mix of oil and gasoline. Electric cars are generally considered easier for to work with, and maybe they should be your first choice when you're buying remote control cars for kids. However, your kid can also be professional using electric cars too – all you need are big budget and exceptional skill.
In both of these categories, you can either get on-road or off-road remote control cars. Off-road models, which are built with fully functional off-road suspensions, and a wide tire selection, can be used on various types of terrain, and most often they are made to overcome any obstacle such as bumpy road full of rocks or sand. On the other side, on-road cars are made strictly for nice, smooth roads with no bumps.